BLOM CONNECT Digital Banking Solution is Now Live on Google Play and App Store.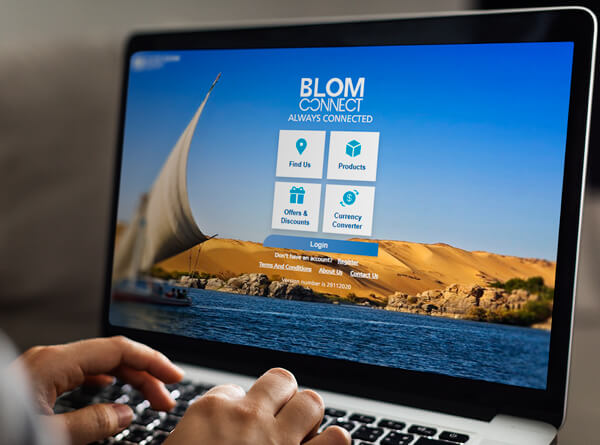 Congratulations to our partner BLOM Bank on the Huge advance in moving to a full 100% Omnichannel system based on EBSEG award-wining CEEP Digital Banking Omnichannel Solution.
eBSEG Digital Banking Solution is moving the bank into one of the top banks in Egypt in Digital banking services in one big leap including typical banking inquiries for retail and corporate clients.
eBSEG has completed this huge implementation with direct integration with all involved backends and through eBSEG CEEP transaction management and middleware modules.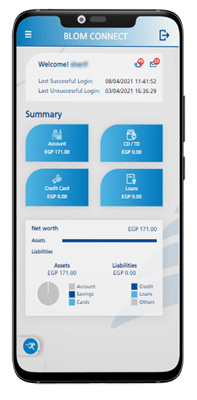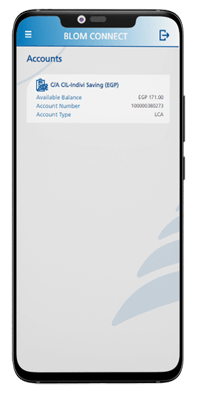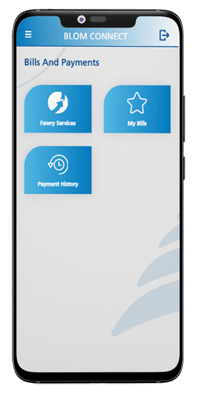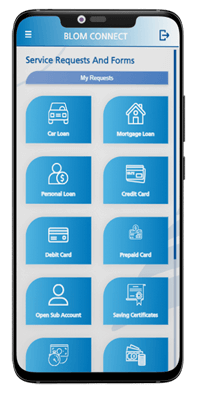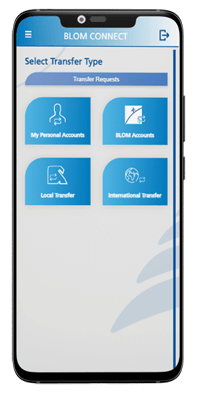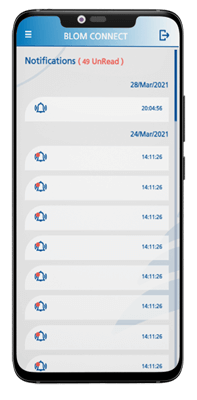 About eBSEG Digital Banking Solution
eBSEG Digital Banking Platform offers a secure and rich UX application providing a world class banking and payment experience to your customers over mobile Banking and Internet Banking.
With eBSEG Digital Banking Solution, Enable your customers to access a variety of options about their bank accounts and so much more.
eBSEG has created it's Omnichannel Digital Banking Platform which covers almost all common digital channels...Read More
About Blom Bank Egypt
BLOM Bank Egypt is a commercial bank offering banking and financial services, with a paid up capital of EGP 2000 Million.
It has a branch network of 41 branches covering Greater Cairo, Alexandria, Hurghada, Sharm El Sheikh, Damietta, Port Said, Mansoura, Ismailia, Tanta, El-Suez, El Dakahlia, and EL Minya.
Aiming to become one of the largest BLOM Group entities outside Lebanon, BLOM Bank Egypt has moved into its new state of the art Head Office located on street Ninety in the heart of the developing New Cairo area to meet its growing business needs.