Apple Pay™ - eBSEG™ and Bank Saudi Fransi succeeded in launch a new feature for their Digital Banking Platform Solution
eBSEG™ CEEP™, the REAL Omnichannel digital banking platform is Bank Saudi Fransi solution which worked to publish two new features as BSF announced that Apple Pay & Virtual debit card are ready to be used.
eBSEG™ Customer Experience & Engagement Omnichannel Platform CEEP™ platform has been created around customer-centric design principles and delivers ubiquitous digital experiences, true build once deploy many architecture, across multiple devices and customer touchpoints.
eBSEG™ has been selected as Omnichannel solution Partner for Bank Saudi Fransi since 2014. It was remarkable how serious the bank efforts were made to reach the highest level of perfection and Digital Banking Services for the users of all digital channels.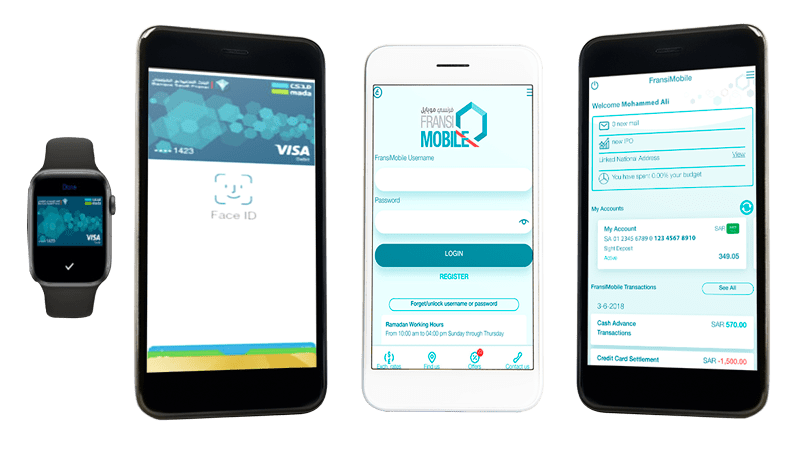 eBSEG™ has been selected as Omnichannel solution Partner for Banque Saudi Fransi since 2014 and ever since eBSEG™ has been consulting, designing the solutions and implementing the bank's highly agile plans to implement their Omnichannel platform through the eBSEG™ CEEP™ Omni Channel Technology. This aggressive plan of Banque Saudi Fransi coincided with eBSEG platform CEEP™ technical capabilities, the latest addition to eBSEG CEEP Suite of products was the successful launch to bring Apple Pay system to bank customers. This system is making secure digital payments which allow you pay for goods and services in person, via IOS or Through the web. Apple Pay is like acts as a honest payment platform between you and your merchants. Additionally, this platform is safe and secure as no one has access to your personal or financial information.
It is worth mentioning that eBSEG™ CEEP™ OmniChannel Technology implementation in Banque Saudi Fransi has also been a winner of Best Mobile App three years (2015, 2016 and recently in 2018 too) for its Mobile Banking Solution for Banque Saudi Fransi.
1- Best Mobile App User Interface 2015
2- Best Designed Mobile App 2016
3- Best Designed Mobile App 2018
About BSF
Banque Saudi Fransi (BSF) is a Saudi Joint Stock Company established by Royal Decree No. M/23 dated June 4, 1977.
The bank is affiliated with Crédit Agricole Corporate and Investment Bank.[1] Credit Agricole CIB is a fully-fledged member of the Crédit Agricole Group, the second largest bank in France, and seventh amongst banks of the Eurozone by total equity. As of April 2014, Banque Saudi Fransi has total assets of 192,928,881 SR by the end of 2017.
BSF has a banking network of about 120 branches across the Saudi Kingdom and employs over 3,000 staff. Bank's head office is located in Riyadh and the company has three regional offices in Jeddah, Al-Riyadh and Al-Khobar [2].