2022 eBSEG Awards: Credit Agricole Egypt Bank wins Most Innovative Retail Banking App in Egypt & Best Performing Egyptian Bank.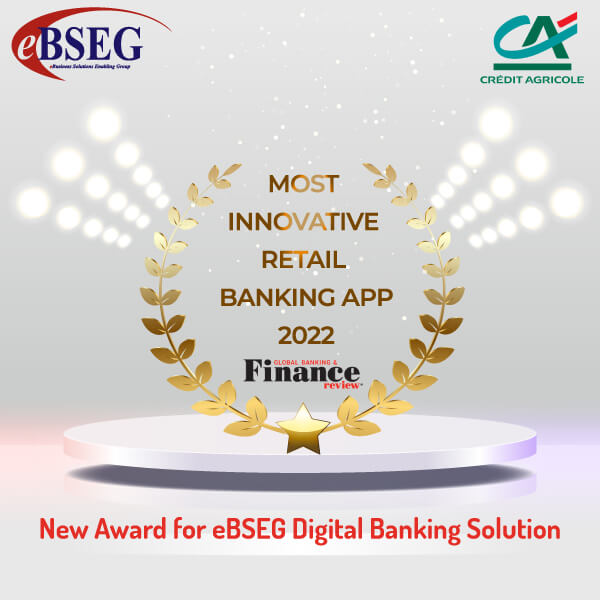 Global Banking & Finance Award 2022
We are pleased that eBSEG Digital Banking Solution for our featured client Credit Agricole Egypt has been awarded the Most Innovative Retail Banking App in Egypt by Global Banking & Finance Awards 2022.
This award proves our commitment to providing the best possible customer experience for our clients and we are honored to receive it.
eBSEG digital banking solution is used by thousands of clients and provides a convenient, user-friendly interface that makes it easy to manage your finances.
We are constantly innovating and improving our digital banking solution to ensure that it meets our clients' needs.
International Business Magazine Award 2022
Additionally, Credit Agricole Egypt has been awarded by The International Business Magazine as the Best performing Egyptian Bank in 2022.
This award is a testimonial to the success of our digital banking solution, which has helped the bank stay ahead of the competition and provide superior service to its customers.
We are proud to have played a part in the bank's success and are committed to continuing to provide our customers with the best possible digital banking experience.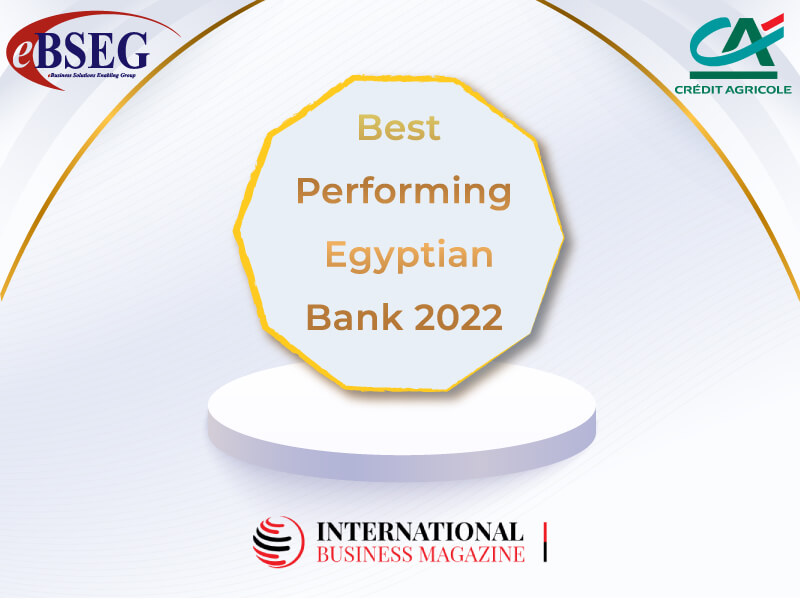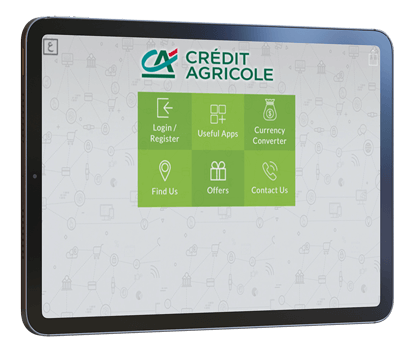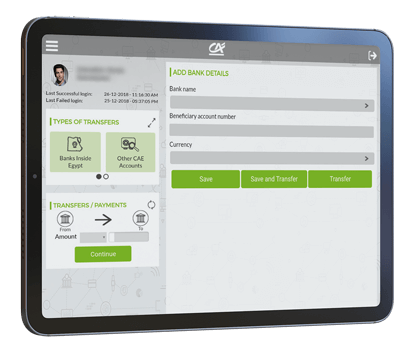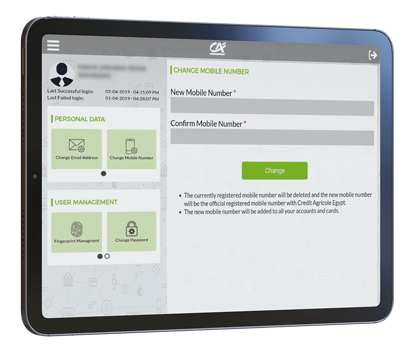 About eBSEG Digital Banking Solution
eBSEG Digital Banking Platform offers a secure and rich UX application providing a world class banking and payment experience to your customers over mobile Banking and Internet Banking.
With eBSEG Digital Banking Solution, Enable your customers to access a variety of options about their bank accounts and so much more.
eBSEG has created it's Omnichannel Digital Banking Platform which covers almost all common digital channels...Read More
About Credit Agricole Bank Egypt
Crédit Agricole Egypt is a subsidiary of the Crédit Agricole Group, a market leader in Universal Customer-Focused Banking in France and one of the largest banks worldwide. With operations in around 50 countries, Crédit Agricole Group seeks to serve the real economy by supporting its clients' projects in all areas of retail banking and associated specialized business lines. Emphasizing its values and commitment, Crédit Agricole Group is the bank of common sense. It puts the satisfaction and the interests of all its customers, employees and shareholders at the heart of its activities.
Established in 2006, Crédit Agricole Egypt has become an active player in Egypt's financial industry offering a wide range of innovative and convenient products to its clients across the entire spectrum: Corporate, SMEs and individuals. Crédit Agricole Egypt's key goal is customers' satisfaction by valuing and prioritizing their best interests Thus, Crédit Agricole Egypt has created specialized segments to cater its customers' needs by offering the sound advice and tailored financial solutions. Accessibility and customers' convenience is a priority for Crédit Agricole Egypt that offers a nationwide network of branches and ATMs. Also, the bank is considered as a market leader in terms of electronic services by offering state-of-the-art electronic banking solutions.