The Global Economics Award: Best Digital Banking Omnichannel Solution Provider Award 2022.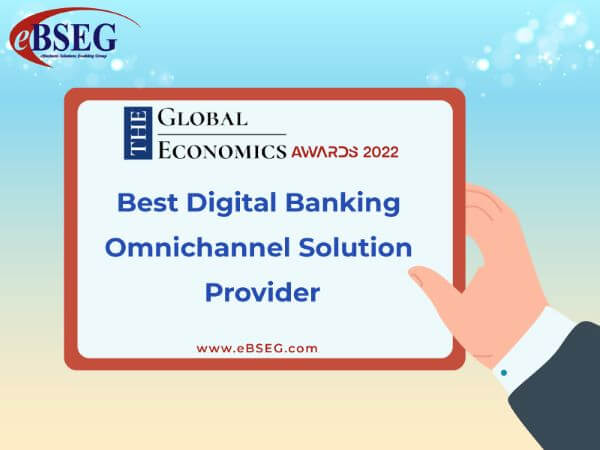 The Global Economics Award 2022
eBSEG has been awarded for its digital banking omnichannel solution as the Best Digital Banking Omnichannel Solution Provider Award in the category of Technology in 2022 from The Global Economics.
eBSEG team of professionals explores the customer needs, recommend suitable solutions, and develops a customized solution that adds value to the business.
eBSEG CEEP platform is an omnichannel portal platform (One UNIFIED Platform Addressing All Channels Seamlessly) covering all aspects of retail banking, and comprehensive data for a seamless customer experience.
With more than 23 years of experience in the banking industry, we bring together a unique combination of expertise and technology to deliver the right solution for your business needs.
We are delighted and proud to know that we were selected as one of the most innovative digital banking solutions worldwide by this prestigious award magazine.
This achievement represents our commitment to delivering the best digital banking performance that truly meets the needs of our clients.
About eBSEG Digital Banking Solution
eBSEG has created its Omnichannel Digital Banking Platform covers modern digital channels including:
Internet Banking (Desktop)

Mobile / Tablet / Apple Watchbanking

Chat Bot Banking (Text & Voice)

Digital Sales & On-Boarding

Digital Loans/Lending/Finance

Omnichannel Business Banking

Facebook Banking

ATM/Kiosk Touch Banking

Call Center Transaction Banking

Manned Branches Omnichannel experience

eMessaging Engagement Banking (SMS Push and Pull, iOS and Android Alerts, Browser Web Alerts, WhatsApp, Messenger, Email).